WB800-bearings with or without flange are intended for radial and axial movements. The bearings are wrapped of a coldformable homogenous bronze, which because of this will obtain exceptional material properties. The execution of the flange permits that the bearing also can carry axial loads. The standard sizes are fitted with diamond-shaped lubrication indents on the bearing-surface. These indents serve as lubricant reservoirs i.a. to rapidly build up a lubrication film in the moment of start and therewith reduce the start friction. The properties of the WB800-material, together with the procedure of wrapping and calibration, make this type of bearing especially suitable for constructions, where high loads and relatively slow movements are occurrin
Benefits: • High load capacity. • Can be used in difficult circum- stances. • Good lubrication properties due to lubrication indents. • High level thermal conductivity. • Wide range of stock hold standard dimensions. Special: • Spherical-shaped lubrication indents. • In- or outside lubrication grooves. • Hardness 150-160 HB. • Without lubrication indents. • Other positions of tolerance. • Flat or spherical thrust washers. Typical applications: • Forest machines. • Agricultural machines. • Excavators and diggers. • Dumpers. • Hydraulic cranes. • Front loaders for tractors. • Person lifts.

Material:
1. CuSn8P / CuSn8
2. CuSn6.5P / CuSn6.5
3. CuZn31Si
4. Bronze(graphite inside)
5. All kinds of brass,copper,bronze material
Homogeneous bronze Cu 91,3%, Sn 8,5%, P 0,2%
Tolerances: Bearings pressed into housing H7 gets tolerance H9. Recommended tolerance for the shaft IT 7 or IT 8 with position of tolerance e or f. Lubrication: Additional lubrication ought to be done through the shafts or radial through the housings. All customary greases can be used e.g. greases with additives of graphite or molybdenumdisulphide
Tech. Data:
Physical and mechanical Performance

Mating Axis

Hardness

≥50 HRC

Roughness

0.4~1.0

Max Load Pressure




100 N/mm2

Max Linear Velocity




2 m/s

Max PV Value




2.8 N/mm2*m/s

Tensile Strength




460 N/mm2

Yield Strength




260 N/mm2

Hardness




90-150 HB

Working Temperature




150 ℃

Friction Coef.




0.05~0.2u

Heat Conducting Coef.




58W/(m*k)

Heat Expansion Coef.




18.5

(10(-6)k(-1)
Feature:
High load capacity and long life. in place of traditional bronze bush,its more cheap and more compact.
Application:
applied in conditions of heavier load but low running velocity,such as on agricultural,building and engineering machines.
widely used in hoisting machines, construction machines, automobiles, tractors, trucks, machine tools and some mineral engines.
Photo:
Sleeve Bush With Diamond Hole Shape Bushing Bronze Wrapped Bearing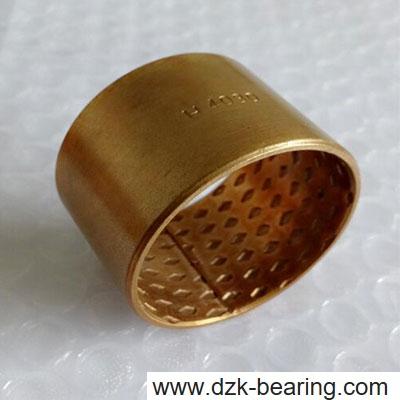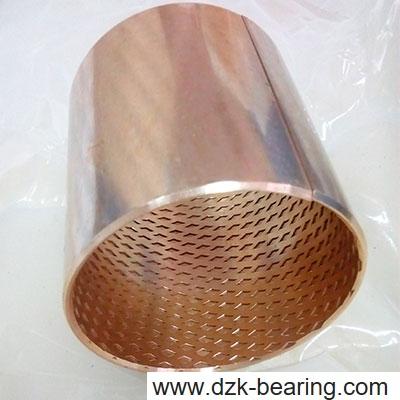 Sleeve Bush With Round Hole Shape Bushing Bronze Wrapped Bearing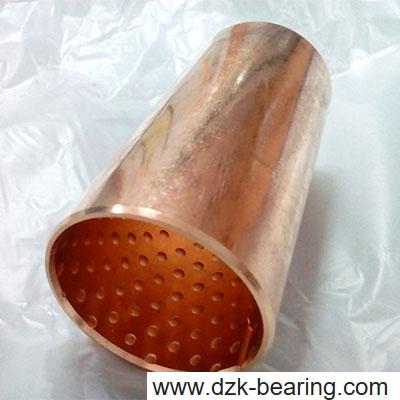 Wrapped Bronze Flange Bearing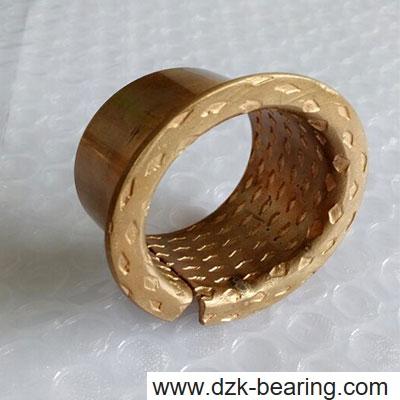 Wrapped Bronze Washer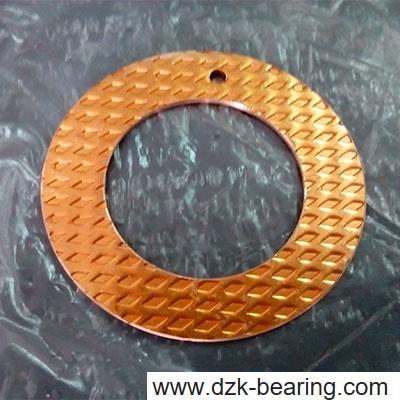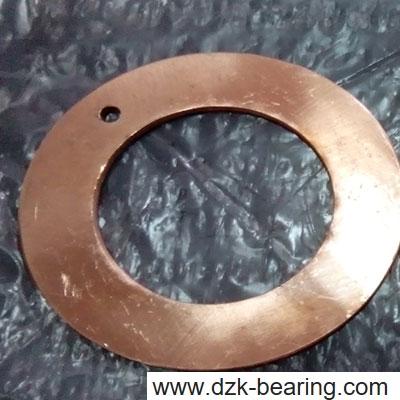 Sleeve Bush Wrapped Bronze Bearing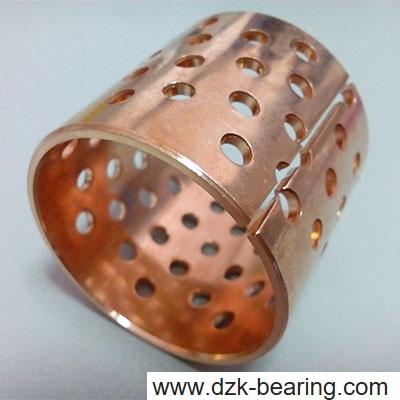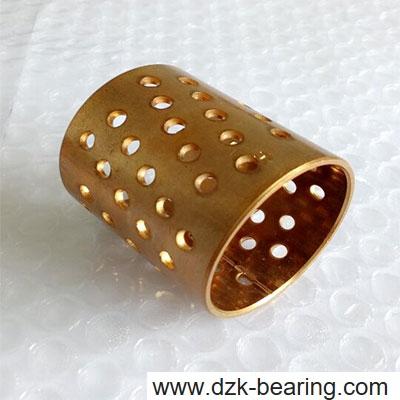 Flange Bronze Bearing Bushing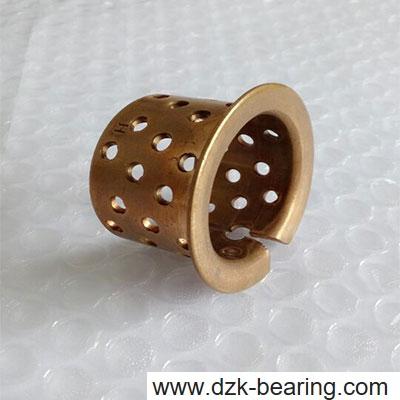 Bronze With Graphite Inside Bearing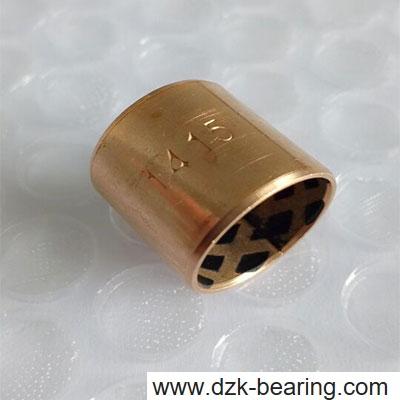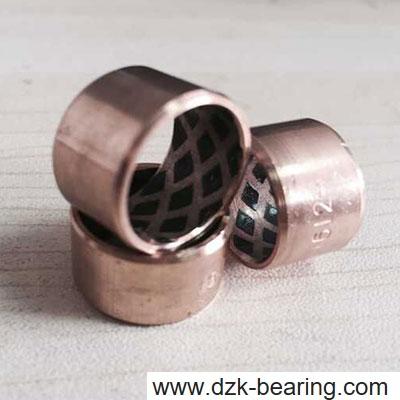 Customized:
Client Drawing,different material,size and type,open seam can do split(straight seam) or clinch lock(hasp),etc.